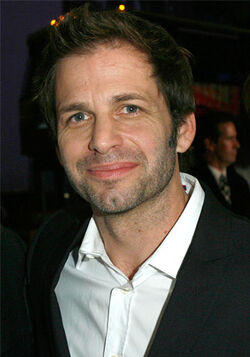 Zack Snyder is the director of Watchmen, Man of Steel, Batman v Superman: Dawn of Justice and co-wrote and directed the upcoming Justice League; he is also the co-writer for the Untitled Justice League film as well as the co-producer and co-screen story of Wonder Woman, co-producer of Aquaman, executive producer of Suicide Squad and executive producer of Tales of the Black Freighter with his wife Deborah Snyder.
"Flash was always in the movie, we just got lucky because Justice League was happening and they had the uniform, they had the assets, so we were able to get that photography."
Ad blocker interference detected!
Wikia is a free-to-use site that makes money from advertising. We have a modified experience for viewers using ad blockers

Wikia is not accessible if you've made further modifications. Remove the custom ad blocker rule(s) and the page will load as expected.