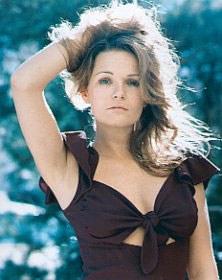 Valerie Perrine portrayed Eve Teschmacher in Superman: The Movie and Superman II.
Significant roles
Edit
Honey Bruce in Lenny (1974)
Eve Teschmacher in Superman: The Movie (1978)
Eve Teschmacher in Superman II (1980)
Liz Green in Leo & Liz in Beverly Hills (1986)
Miss Lucy in Sweet Bird of Youth (1989)
Margo in What Women Want (2000)
Gloria Vassick in Directing Eddie (2001)
Maureen Bustamante in Grounded for Life (2002)
V in The Moguls (2005)
Gloria Vassick in Redirecting Eddie (2008)
Please, add some quotes from this performer about her work with DC movies!
Ad blocker interference detected!
Wikia is a free-to-use site that makes money from advertising. We have a modified experience for viewers using ad blockers

Wikia is not accessible if you've made further modifications. Remove the custom ad blocker rule(s) and the page will load as expected.