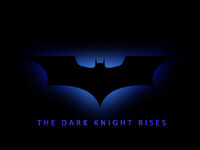 Lucius Fox returns in the eagerly anticipated trailer for The Dark Knight Rises. It might not be the same without Heath Ledger, but Christopher Nolan is talented enough to help it come close--or maybe even get better!
The new trailer for The Dark Knight Rises seems to shift the focus toward Lucius Fox. What do you think? Are you excited to see more of him in the latest Batman movie?

Source: Entertainment Weekly
---
---
Ad blocker interference detected!
Wikia is a free-to-use site that makes money from advertising. We have a modified experience for viewers using ad blockers

Wikia is not accessible if you've made further modifications. Remove the custom ad blocker rule(s) and the page will load as expected.