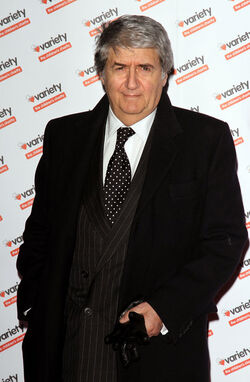 Tom Conti portrayed a Prisoner in the Pit in The Dark Knight Rises.
Significant roles
Edit
Dr. Calvin in Adam Smith (1972)
David Ellis in Sam (1974)
Andrea Sarti in Galileo (1975)
Charles Bovary in Madame Bovary (1975)
Adam Morris in The Glittering Prizes (1976)
Col. John Lawrence in Furyo (1983)
Serge Klarsfeld in Nazi Hunter: The Beate Klarsfeld Story (1986)
Joe Bradley in Roman Holiday (1987)
Lucas Frye in The Old Boy Network (1992)
Charles Wright in The Wright Verdicts (1995)
Stephen Waltham in Friends (1998)
Si Beekman in Deadline (2000-2001)
Bob Jones in I Was a Rat (2001)
Eliot Firth in Derailed (2005)
Joe Donovan in Donovan (2006)
Charles Combe in Four Seasons (2008-2009)
Gonzalo in The Tempest (2010)
Please add some quotes from this perfomer about his work with DC movies!
Ad blocker interference detected!
Wikia is a free-to-use site that makes money from advertising. We have a modified experience for viewers using ad blockers

Wikia is not accessible if you've made further modifications. Remove the custom ad blocker rule(s) and the page will load as expected.