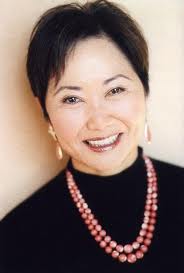 Takayo Fischer voiced Kairi Tanaga in Batman Beyond: Curse of the Kobra.
Significant roles
Edit
Miss Baby in Mister T (1983)
Liu Chun in Fame (1986)
Mama Yamaguchi in Showdown in Little Tokyo (1991)
Dr. Wu (voice) in Batman: The Animated Series (1992)
Mrs. Seki in The Dangerous (1995)
Takayo in Strawberry Fields (1997)
Kairi Tanaga (voice) in Batman Beyond (2001)
Chu-Hui the True Master (voice) in Teen Titans (2005)
Marzey (voice) in Justice League (2005)
Mrs. Chu in The Pursuit of Happyness (2006)
Li, Lo and Additional voices in Avatar: The Last Airbender (2006-2008)
Mistress Ching in Pirates of the Caribbean: At World's End (2007)
Ruth Nakagawa in The Forgotten (2010)
Please add some quotes from this performer about their work in DC movies!
Characters voiced by Takayo Fischer
Edit
Ad blocker interference detected!
Wikia is a free-to-use site that makes money from advertising. We have a modified experience for viewers using ad blockers

Wikia is not accessible if you've made further modifications. Remove the custom ad blocker rule(s) and the page will load as expected.