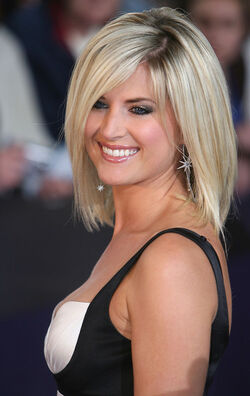 Sarah Jayne Dunn portrayed Sal Maroni's Mistress in The Dark Knight.
Significant roles
Edit
"Ah, the rumours! I'm only allowed to say that I did the film, as they're being really strict about what I can and can't say. I will say I worked with Christian Bale and that was enough for me! It was such an amazing experience."
"You can get stereotyped after being in a soap, so when I got the audition it was fantastic."
Ad blocker interference detected!
Wikia is a free-to-use site that makes money from advertising. We have a modified experience for viewers using ad blockers

Wikia is not accessible if you've made further modifications. Remove the custom ad blocker rule(s) and the page will load as expected.