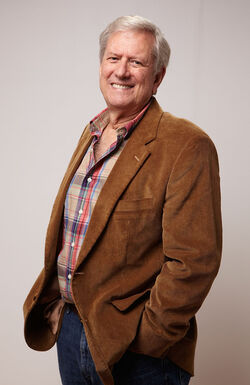 Michael Murphy portrayed The Mayor in Batman Returns.
Significant roles
Edit
James R. Lesko in Phase IV (1974)
John Triplette in Nashville (1975)
Martin in An Unmarried Woman (1978)
Cash Bentley in 3 by Cheever: O Youth and Beauty! (1979)
Andy Omart in Hardy Copy (1987)
Capt. Blakely in The Caine Mutiny Court-Martial (1988)
Jack Tanner in Tanner '88 (1988)
Lt. Don Parker in Shocker (1989)
The Mayor in Batman Returns (1992)
John F. Kennedy in The Island (1998)
Michael Deaver in The Day Reagan Was Shot (2001)
Jack Tanner in Tanner on Tanner (2004)
Judge Maxwell Fraser in This Is Wonderland (2004-2006)
Jimmy Molloy in Tilt (2005)
William Cohen in The Path to 9/11 (2006)
Warren Worthington II in X-Men: The Last Stand (2006)
Joseph in Greta (2009)
Ed Wycoff in The Bridge (2010)
Please add quotes from this performer about their work in DC Movies!
Ad blocker interference detected!
Wikia is a free-to-use site that makes money from advertising. We have a modified experience for viewers using ad blockers

Wikia is not accessible if you've made further modifications. Remove the custom ad blocker rule(s) and the page will load as expected.