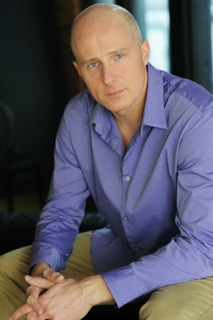 Michael Daingerfield portrayed Gordon Godfrey in Smallville: Finale.
Significant roles
Edit
Ace Ventura in Ace Ventura: Pet Detective (1995-2000)
Ace Ventura in The Mask (1997)
Bill Haley in Mr. Rock 'n' Roll: The Alan Freed Story (1999)
Big Jaffa in Stargate SG-1 (2002)
Wheeljack in Transufômâ: Maikuron densetsu (2002-2003)
Gordon Godfrey in Smallville (2003-2011)
Inferno/Roadblock in Transformer: Super Link (2004)
Superman in Krypto the Superdog (2005)
Jim Carter in Amber Frey: Witness for the Prosecution (2005)
Quickmix in Transformers: Cybertron (2005)
Dionysus in Class of the Titans (2006)
Chang in Pucca (2006-2008)
Mr. Gerber in Kid vs Cat (2009)
Luthor in Sheldon (2009)
Sesshomaru in InuYasha: Kanketsu-hen (2009-2010)
Unicorn in Iron Man: Armored Adventures (2009-2012)
Please add some quotes from this perfomer about his work with DC movies!
Ad blocker interference detected!
Wikia is a free-to-use site that makes money from advertising. We have a modified experience for viewers using ad blockers

Wikia is not accessible if you've made further modifications. Remove the custom ad blocker rule(s) and the page will load as expected.