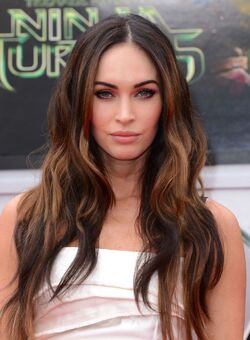 Megan Fox portrayed Tallulah Black in Jonah Hex and voices Lois Lane in Robot Chicken DC Comics Special.
Significant roles
Edit
Please add a list of Megan Fox's significant roles!
"I geek out on certain things like 'The Lord of the Rings' and 'Teenage Mutant Ninja Turtles. But this comic, I was not aware of. I had never read 'Jonah Hex' before and we read it obviously in the process of making the movie. Because that's always a good thing to do."
"But I know Jimmy Hayward the director is a hardcore fan and it was really important for him to keep Jonah like he was in the comic. He wanted to be true to the comic and he had all of these ideas of how he saw Jonah when he was growing up as a kid reading the comic. I put my trust in Jimmy because he knew everything about it. I think he tried his absolute hardest to stay true to it. But at the same time, you're making a live-action film out of a comic book and you have to adapt it. You have to change some things."
Ad blocker interference detected!
Wikia is a free-to-use site that makes money from advertising. We have a modified experience for viewers using ad blockers

Wikia is not accessible if you've made further modifications. Remove the custom ad blocker rule(s) and the page will load as expected.