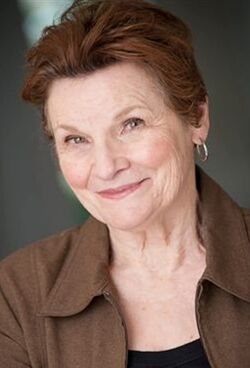 Mary Black portrayed Ro-Zar in Man of Steel.
Significant roles
Edit
Elena in Dead Man's Gun (1997-1999)
Lynette Burke in In the Name of the People (2000)
Amy Mason in Dents in the Sky (2002)
Kelly Street in Monk (2002)
Mrs. Petersen in Hope Springs (2003)
Mrs. Beckham in Touching Evil (2004)
Mrs. Berguson in Crazy Late (2005)
Dr. Vogel in The Exorcism of Emily Rose (2005)
Sister Oak in The Wicker Man (2006)
Mrs. Henderson in Fido (2006)
Jean Fisher in A Dog Named Christmas (2009)
Ro-Zar in Man of Steel (2013)
Please add some quotes from this performer about her work with DC movies!
Ad blocker interference detected!
Wikia is a free-to-use site that makes money from advertising. We have a modified experience for viewers using ad blockers

Wikia is not accessible if you've made further modifications. Remove the custom ad blocker rule(s) and the page will load as expected.