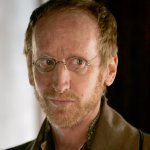 Larry Cedar portrayed Vermin Man in Constantine and voiced Pete Ross in Justice League: Gods and Monsters.
Significant roles
Edit
Rizzo in The Kid Who Knew Too Much (1980)
Ted in Get a Life (1990-1991)
Mr. X/Willie in Boris and Natasha (1992)
Ollie in A.J.'s Time Travelers (1995)
Oblongata in Freakazoid! (1995-1997)
Tersa in Star Trek: Voyager (1996)
Spy Guy in Bad Boys (2002)
Leon in Deadwood (2004-2006)
Vermin Man in Constantine (2005)
Jimmy Dean in The Baker's Dozen (2005)
Jimmy Dean in The Gingerdead Man (2005)
Chester Sinclair in Hollywoodland (2006)
Mr. Gordon in The Class (2006)
Larry Carson in State of Mind (2007)
Steven Campbell in The ½ Hour News Hour (2007)
Ed Beringer in House M.D. (2009)
Ben Sandborn in The Crazies (2010)
Cornelius Hawthorne in Community (2011-2012)
Please add some quotes from this performer about their work in DC movies!
Ad blocker interference detected!
Wikia is a free-to-use site that makes money from advertising. We have a modified experience for viewers using ad blockers

Wikia is not accessible if you've made further modifications. Remove the custom ad blocker rule(s) and the page will load as expected.