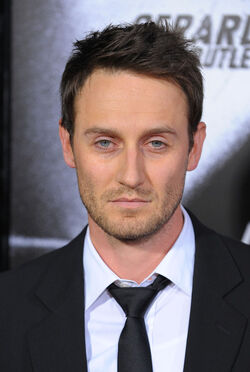 Josh Stewart portrayed Barsad in The Dark Knight Rises.
Significant roles
Edit
Off. Brendan Finney in Third Watch (2004-2005)
Holt McLaren in Dirt (2007-2008)
Det. William LaMontagne Jr. in Criminal Minds (2007-2011)
Pleasant Curtis in The Curious Case of Benjamin Button (2008)
Arkin in The Collector (2009)
Rupert Ames in Law Abiding Citizen (2009)
The Watcher/Joshua/Will in No Ordinary Family (2010-2011)
Arkin in The Collection (2011)
Please add some quotes from this perfomer about his work with DC movies!
Ad blocker interference detected!
Wikia is a free-to-use site that makes money from advertising. We have a modified experience for viewers using ad blockers

Wikia is not accessible if you've made further modifications. Remove the custom ad blocker rule(s) and the page will load as expected.