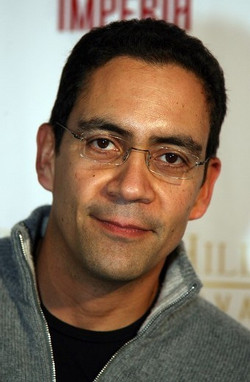 Jose Zuniga portrayed Detective Weiss in Constantine.
Significant roles
Edit
Lt. Perez in Fresh (1994)
Carlos in The Cowboy Way (1994)
Jimmy Torres in New York Undercover (1994-1996)
Jerry in Blue in the Face (1995)
Espinosa in The Cosby Mysteries (1995)
David Torres in Ransom (1996)
J.A. Ortiz in Nothing Sacred (1997-1998)
Freddie Corillo in Sins of the City (1998)
Fidel Vaillar in Gun Shy (2000)
Ray Orozco in That's Life (2001-2002)
Juan Ortega in CSI: Miami (2003-2008)
Eduardo Lopez in ER (2004)
Det. Chris Cavaliere in CSI: Crime Scene Investigation (2004-2010)
Gino in The Shield (2005)
Mickey Santana in Bones (2005)
Detective Weiss in Constantine (2005)
Agent Pete in Mission: Impossible III (2006)
Jorge Castillo in Dexter (2006)
Coyote in Prison Break (2006)
Jason Spitz in The O.C. (2006-2007)
Security Chief Roybal in Next (2007)
Ronnie in Saving Grace (2007)
Mr. Molina in Twilight (2008)
Officer Luis Simon in Ghost Whisperer (2008-2010)
Anthony Meloy in Grey's Anatomy (2009)
Detective Molina in Lie to Me (2009)
Julio in Off the Map (2011)
Carlos Geller in The Event (2011)
Nate Weinmann in House M.D. (2012)
Det. Heredia in Desperate Housewives (2012)
Please add some quotes from this performer about their work in DC movies!
Ad blocker interference detected!
Wikia is a free-to-use site that makes money from advertising. We have a modified experience for viewers using ad blockers

Wikia is not accessible if you've made further modifications. Remove the custom ad blocker rule(s) and the page will load as expected.