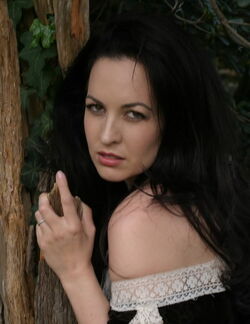 Grey DeLisle voices Dinah Lance/Black Canary in DC Showcase: Green Arrow, Ree'Yu, Ardakian Trawl and Boodikka in Green Lantern: Emerald Knights, Barbara Gordon and Vicki Vale in Batman: Year One, Young Manchester Black in Superman vs. The Elite, Lois Lane and Queen in Justice League: Doom, Nora Allen in Justice League: The Flashpoint Paradox, Wonder Woman and Superbaby in JLA Adventures: Trapped In Time and Samantha Vanaver in Batman vs. Robin.
She also voiced Servant Girl #2 in Batman Beyond: Curse of the Kobra, Aya in Green Lantern: The Animated Series and Magpie in Beware the Batman.
Significant roles
Edit
Please add a list of Grey DeLisle's significant roles!
Please add some quotes from this performer about their work in DC movies!