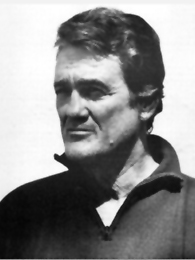 The late Dick Durock portrayed Swamp Thing in Swamp Thing and The Return of Swamp Thing. He also played Swamp Thing in the 1990-1993 TV series.
Significant roles
Edit
Guard #1 in Star Trek (1968)
Bruiser in The Six Million Dollar Man (1975)
Karl in The Enforcer (1976)
Sharp in Little House on the Prairie (1977)
Imperious Leader in Battlestar Gallactica (1978)
Gregory in Coast to Coast (1980)
Frye's Creature in The Incredible Hulk (1981)
Lennox in The A-Team (1983)
Brown/Max in Knight Rider (1983-1986)
Crusher in My Wicked, Wicked Ways... The Legend of Errol Flynn (1985)
Bill Travis in Stand by Me (1986)
Cowboy Smitty in The Deadly Stranger (1988)
Riley in Delirious (1991)
Mack the Henchman in The Hunted (1997)
Please add some quotes from this performer about their work in DC movies!
Ad blocker interference detected!
Wikia is a free-to-use site that makes money from advertising. We have a modified experience for viewers using ad blockers

Wikia is not accessible if you've made further modifications. Remove the custom ad blocker rule(s) and the page will load as expected.