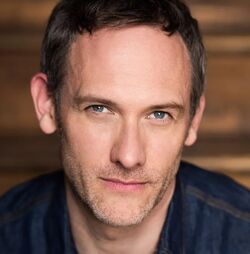 Coburn Goss portrayed Father Leone in Man of Steel and Batman v Superman: Dawn of Justice.
Significant roles
Edit
Skinny in Shelther (1998)
Tom Walsh in Harvest Moon (2002)
Peter Tilson The Lucky Ones (2008)
Van West in The Beast (2009)
Wallace Lippman in The Cicago Code (2011)
Dr. Frank Di Massa in The Mob Doctor (2012)
Father Leone in Man of Steel (2013)
Please add some quotes from this perfomer about his work with DC movies!
Ad blocker interference detected!
Wikia is a free-to-use site that makes money from advertising. We have a modified experience for viewers using ad blockers

Wikia is not accessible if you've made further modifications. Remove the custom ad blocker rule(s) and the page will load as expected.