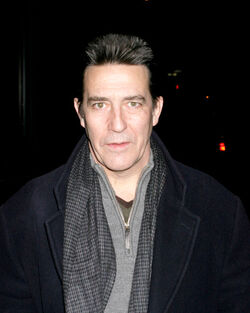 Ciarán Hinds portrayed Finn McGovern in Road to Perdition and Steppenwolf in Justice League.
Significant roles
Edit
Aberforth Dumbledore in Harry Potter and the Deathly Hallows: Part 2 (2011)
Roarke in Ghost Rider: Spirit of Vengeance (2012)
Tardos Mors in John Carter (2012)
"Basically they're going to construct something, digitally, and then they will use my eyes and mouth."
"He's old, tired, still trying to get out of his own enslavement to Darkseid (DC Extended Universe). He has to keep on this line to try and take over worlds."