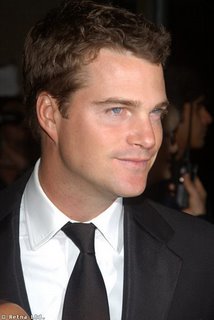 Chris O'Donnell portrayed Dick Grayson/Robin in Batman Forever and Batman & Robin.
Significant roles
Edit
Buddy Threadgoode in Fredi Green Tomatoes (1991)
Chris Reece in School Ties (1992)
Charlie Simms in Scent of a Woman (1992)
D'Artagnan in The Three Musketeers (1993)
Jack Foley in Circle of Friends (1995)
Dick Grayson/Robin in Batman Forever (1995)
Adam Hall in The Chamber (1996)
Ernest "Ernie" Hemingway in In Love and War (1996)
Dick Grayson/Robin in Batman & Robin (1997)
Jason Brown in Cookie's Fortune (1999)
Jimmie Shannon in The Bachelor (1999)
Peter Garrett in Vertical Limit (2000)
Brad Stanfield in The Practice (2003)
Wardell Pomeroy in Kinsey (2004)
David Turzin in The Sisters (2005)
Jason Payne in Head Cases (2005)
Dr. Finn Dandridge in Grey's Anatomy (2006)
Jack McCauliffe in The Company (2007)
Jack Kittredge in Kit Kittredge: An American Girl (2008)
Jason Colvin in Max Payne (2008)
Special Agent G. Callen in NCIS (2009)
Special Agent G. Callen in NCIS: Los Angeles (2009-2011)
Shane in Cats & Dogs: The Revenge of Kitty Galore (2010)
"Well, I mean, yeah, I grew up watching the Adam West /Burt Ward for sure. I had all the toys. I had Batmobile—I mean I think I still have a couple of the cars that my Mom saved and my kids now play with. But, you know, it was so campy in the TV show and the whole thing and the outfits. And I remember when they offered it to me, I was like "Oh God. (laughs) What?! What is this gonna—am I gonna be in that little outfit or—?" But I knew they were kind of doing a whole different take on it and that sort of thing. And you know going into that, it's a double-edged sword. I mean, you know, you're going to be instantly known around the world, but at the same time, you're going to be known as Robin, you know what I mean? And I think that you gotta understand that going into it, which I did, and I enjoyed it. I think maybe we did one too many. I liked the first one a lot better than the second one. But hindsight's a lot easier.'?"
"No, it was pretty much there in the script, what they wanted to do with it. And stylistically, I mean, ya know—Joel Schumacher will give you more notes on the look of it than he will on anything else, really. That's his whole thing. And those movies are—you know, and I haven't seen this latest one, the Christian Bale versions, which are supposed to be fantastic. But, you know, there was not a ton of character development in the ones we did."
"We spent a lot of time making the suits and a lot of trips down to mold your body. But you never even met the actors until you got on the set..."
Ad blocker interference detected!
Wikia is a free-to-use site that makes money from advertising. We have a modified experience for viewers using ad blockers

Wikia is not accessible if you've made further modifications. Remove the custom ad blocker rule(s) and the page will load as expected.