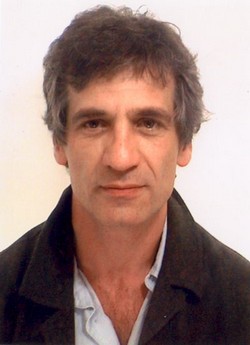 Alon Aboutbul portrayed Dr. Leonid Pavel in The Dark Knight Rises.
Significant roles
Edit
Nissem in Rambo III (1988)
Refael "Rafi" Mish'ani in Shabatot VeHagim (1999-2004)
Micky Frankel in Ima'lle (2005-2006)
Al-Saleem in Body of Lies (2008)
Shmuel Shahar in Ha-Alufa (2009)
Farig Yusef in Castle (2011)
Leonid Pavel in The Dark Knight Rises (2012)
Please add some quotes from this perfomer about his work with DC movies!
Ad blocker interference detected!
Wikia is a free-to-use site that makes money from advertising. We have a modified experience for viewers using ad blockers

Wikia is not accessible if you've made further modifications. Remove the custom ad blocker rule(s) and the page will load as expected.