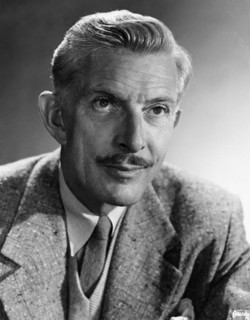 The late Alan Napier portrayed Alfred Pennyworth in Batman.
Significant roles
Edit
Capt. Hawtree in Caste (1930)
Gen. Canynge in Loyalties (1933)
Dr. Scott in The Uninvited (1944)
Sir Henry Chapman in Hangover Square (1945)
Attwater in Adventure Island (1947)
Earl of Warwick in Joan of Arc (1948)
Sherlock Holmes in Your Show Time (1949)
Sherlock Holmes in The Adventure of the Speckled Band (1949)
Capt. Kidd in Double Crossbones (1951)
Cicero in Julius Cesar (1953)
Despreaux in Desirée (1954)
Parson Glennie in Moonfleet (1955)
Elinu the High Priest in The Mole People (1956)
Dr. Paul Lujan in Island of Lost Women (1959)
Gen. Steele in Don't Call Me Charlie (1962-1963)
Sir Pelinore in The Sword in the Stone (1963)
Mr. Rutland in Marnie (1964)
Alfred Pennyworth in Batman (1966-1968)
Alfred Pennyworth in Batman (1966)
Please add quotes about their work in DC movies!
Ad blocker interference detected!
Wikia is a free-to-use site that makes money from advertising. We have a modified experience for viewers using ad blockers

Wikia is not accessible if you've made further modifications. Remove the custom ad blocker rule(s) and the page will load as expected.